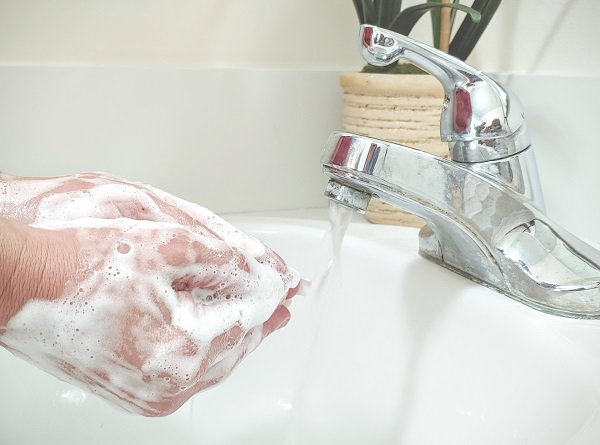 COVID-19 PROTOCOL
Every precaution is taken to ensure the safety of our guests and our spa team. For your protection and ours, we adhere to the following guidelines:
Services are offered to clients who are not sick or exhibiting signs of illness. If you have been sick in any way or exposed to someone who is sick, please wait 10-14 days before scheduling your services.
A total of 25 people are permitted in the spa at any time, including staff.
Guests are permitted to wear their own mask while in the spa, at their own discretion.
All guests are requested to sanitize or wash hands upon arrival to the spa.
Guests are asked not to bring children or other people who are not receiving services.
Appointments are scheduled at appropriate intervals to ensure proper sanitation between guests.
Bottled water is available or you may bring your own personal water bottle for hydration.

OUR POLICIES
Spa guests are encouraged to arrive 15 minutes before the scheduled appointment to complete paperwork if not already done online.
Robes are offered when two or more services are scheduled; please allow enough time to get changed before the appointment time.

If you arrive late for an appointment, your session may be shortened to keep the therapist on schedule; you will be responsible for the full amount.


Wi-Fi
For the convenience of our guests, we provide FREE Wi-Fi in the reception area. Upon entering our Relaxation Room you are encouraged to unplug and enjoy a digital detox to help enhance the overall spa experience for yourself and others.
PREGNANCY OR UNDERLYING HEALTH CONCERNS
If you are pregnant, please discuss spa treatments and seek approval from your physician. Prenatal massage is offered after the first trimester.
Your health and well-being is our greatest concern. Please inform your therapist of any underlying medical conditions.
PRIVACY
Your personal information is always confidential. Our privacy rules are designed to ensure HIPAA compliance.
ONLINE BOOKING
Our appointment request volume is very high. For your convenience, online booking is now available. Schedule appointments from the comfort of home and skip phone calls to the desk, choose your favorite therapist and more!
For the best online booking experience, please consider the following suggestions:
1. Choose the first or last time interval offered. Due to the variety of services we offer, our booking system offers 15 minute intervals; however, if you choose a time slot in the middle of several increments you may be requested to move the appointment (usually by only 15-30 minutes). This practice allows us to maximize our booking schedule.

2. Avoid e-mail and social media booking requests, as time delays can result in loss of your desired time slot.

3. Interact with your notifications! Our system will send you a confirmation request 72 hours before your appointment in which you can click a button to confirm your intent to keep the appointment. We'll also send you a reminder notification the day before.




PRE-PAYMENTS
A major credit card or cash prepayment is required for services and/or packages of $100.00 or more at the time of reservation.

TIPS/GRATUITIES
A 15-20% gratuity is appreciated for our technicians.
All prices subject to change without notice.
We make our living by reserving time for our guests, thank you for understanding.
And now, without further ado,
let's get this pamper started!